One word: mouth-watering.
Created by plant-based kitchen magician Sara Kiyo Popowa, better known as @Shisodelicious on Instagram, this Asian-inspired noodles dish is the perfect antidote to a long day at the office. It's quick to make, delicious to taste and is guaranteed to become your next feel-good favourite. Enjoy.
Method:⁠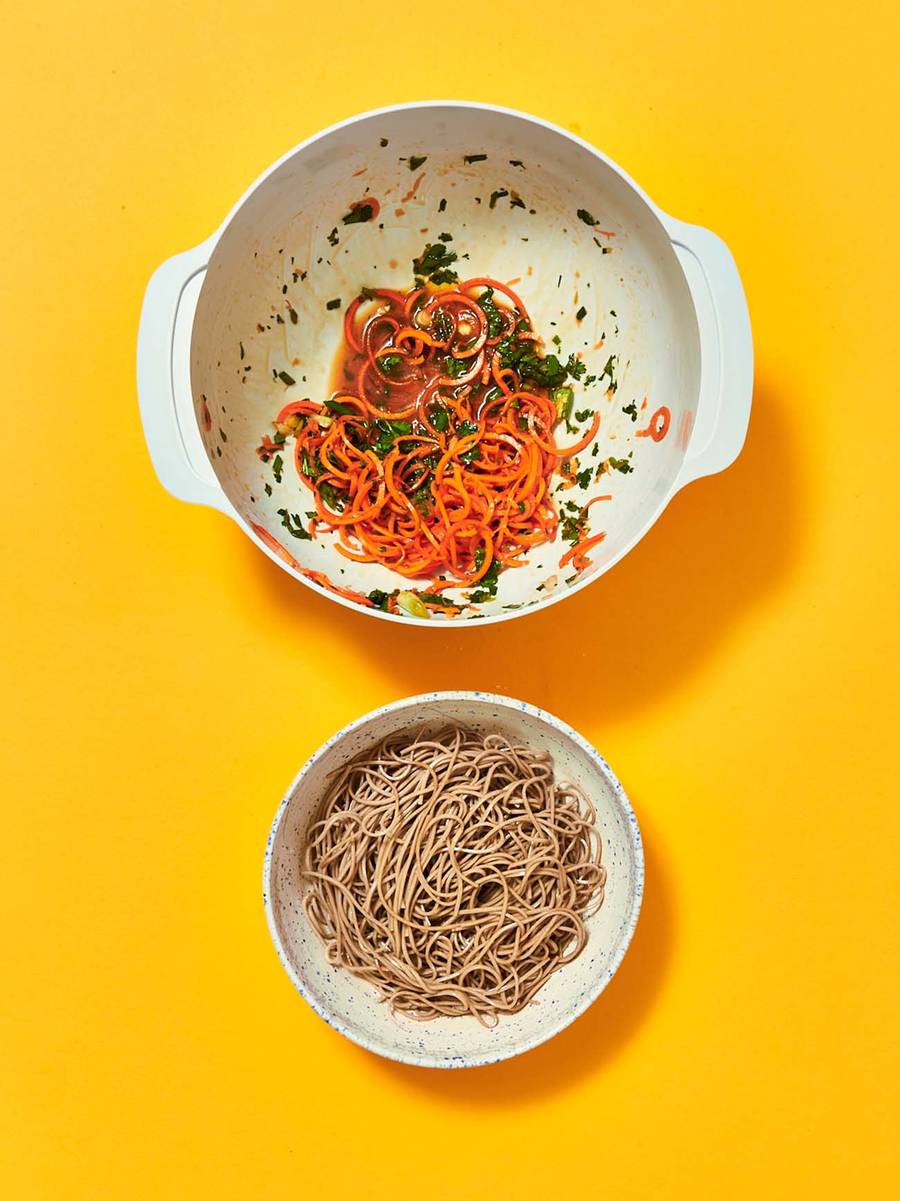 Add the cooked noodles and the carrot mix to an eating bowl.⁠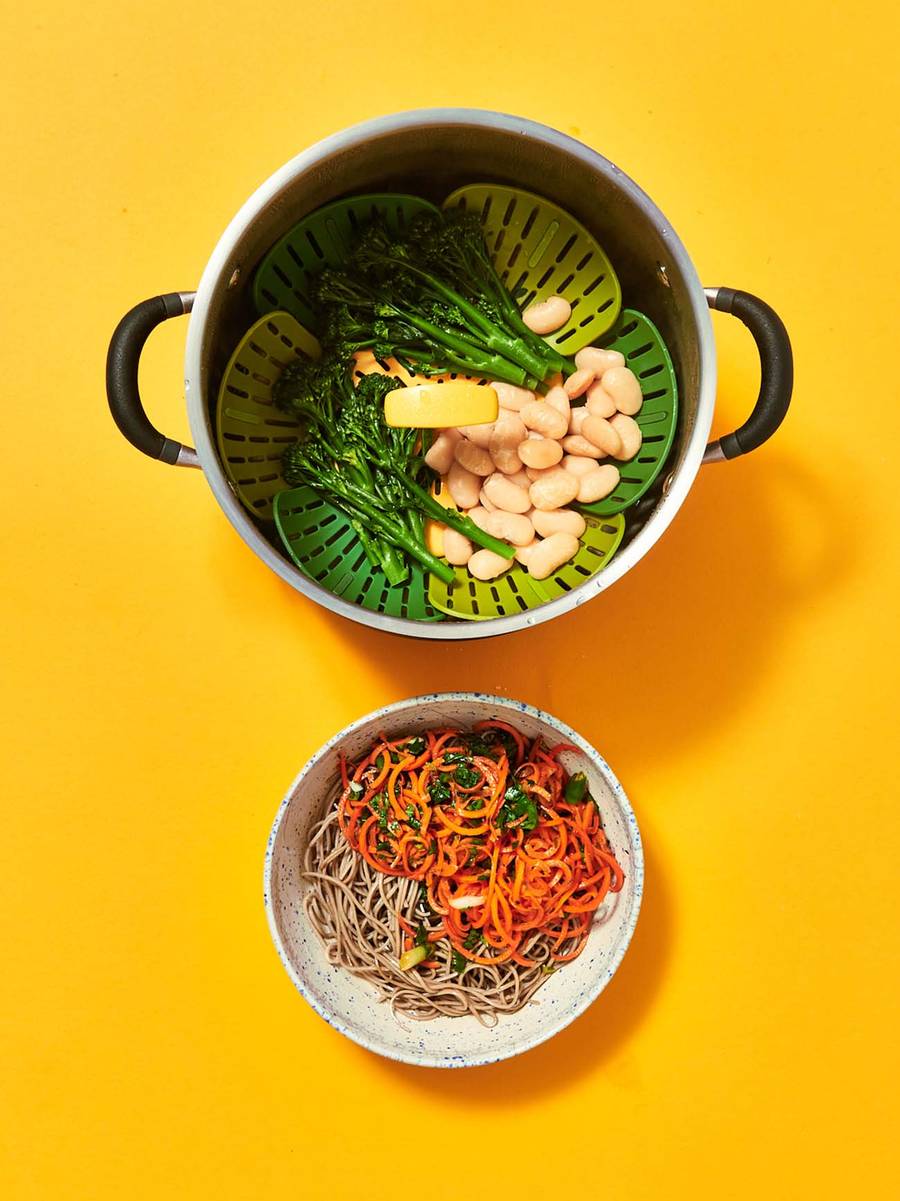 Add the steamed broccoli and beans to the noodles.⁠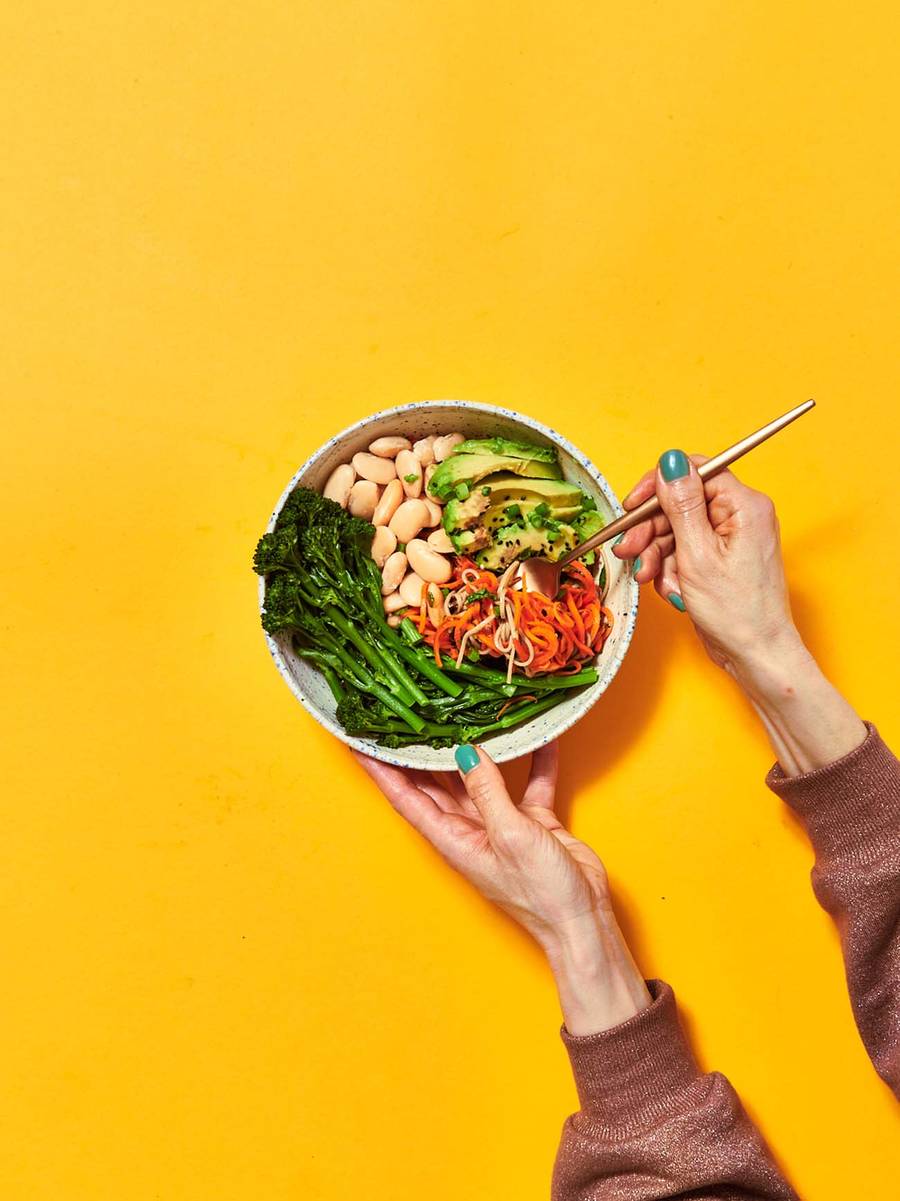 Garnish with more spring onion, herbs and sesame seeds if you have some.⁠ Mix everything up before tucking in – and enjoy!⁠
1 small bunch tenderstem broccoli (or any brassica)⁠
A handful of cooked butter beans⁠
2 tbsp toasted sesame oil⁠
1 tbsp soy sauce and more to taste⁠
1 tbsp rice or apple cider vinegar⁠
Sea salt to taste⁠
1 green chilli to taste⁠
Small bunch each of coriander and mint⁠
1 spring onion⁠
1 carrot⁠
1 portion of cooked noodles (soba is delicious)⁠
1/2 avocado⁠
Ingredients
1 small bunch tenderstem broccoli (or any brassica)⁠
A handful of cooked butter beans⁠
2 tbsp toasted sesame oil⁠
1 tbsp soy sauce and more to taste⁠
1 tbsp rice or apple cider vinegar⁠
Sea salt to taste⁠
1 green chilli to taste⁠
Small bunch each of coriander and mint⁠
1 spring onion⁠
1 carrot⁠
1 portion of cooked noodles (soba is delicious)⁠
1/2 avocado⁠