There's a lot that goes on in the kitchen: meals are being made, people are popping in and out to grab items from the fridge, the kettle's being boiled for another round of teas and coffees. It's the busiest part of the home and one where space is usually tight.


So, if the cutlery drawer is causing nightmares or you dare not open a cluttered cupboard for fear of what may fall out, our smart storage solutions will ease your worries. Designed to make the best use of the space you have, get ready to turn kitchen chaos to calm in 3, 2, 1…
DrawerStore™ Expanding Cookware Organiser
Pots, pans and their respective lids are a bit of a nuisance to keep neat and tidy in the kitchen. Our expanding cookware organiser solves this dilemma, offering plenty of space to stack a variety of pots, pans and lids in one adjustable, easy-access design.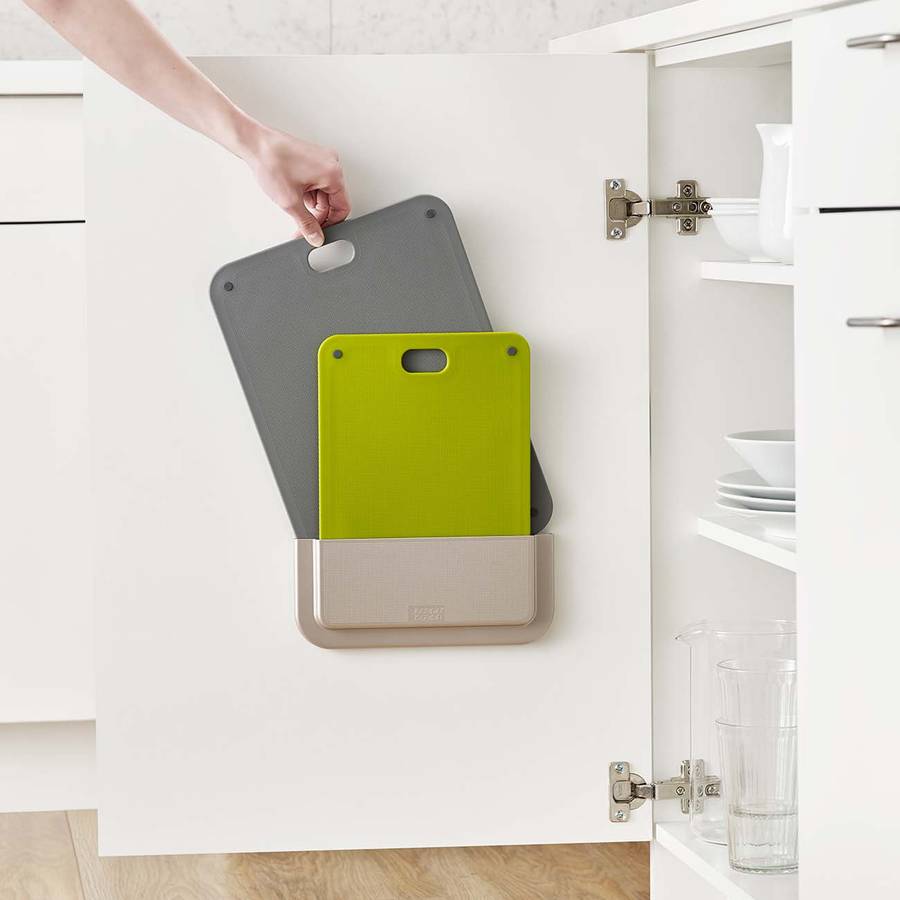 DoorStore™ Chop 2-piece Chopping Board Set
Our two-piece chopping board set is ideal for the one who wants to store bulkier kitchen essentials out of sight. The slimline storage case is easy to install on the inside of a cupboard door while the chopping boards themselves feature knife-friendly cutting surfaces and non-slip feet.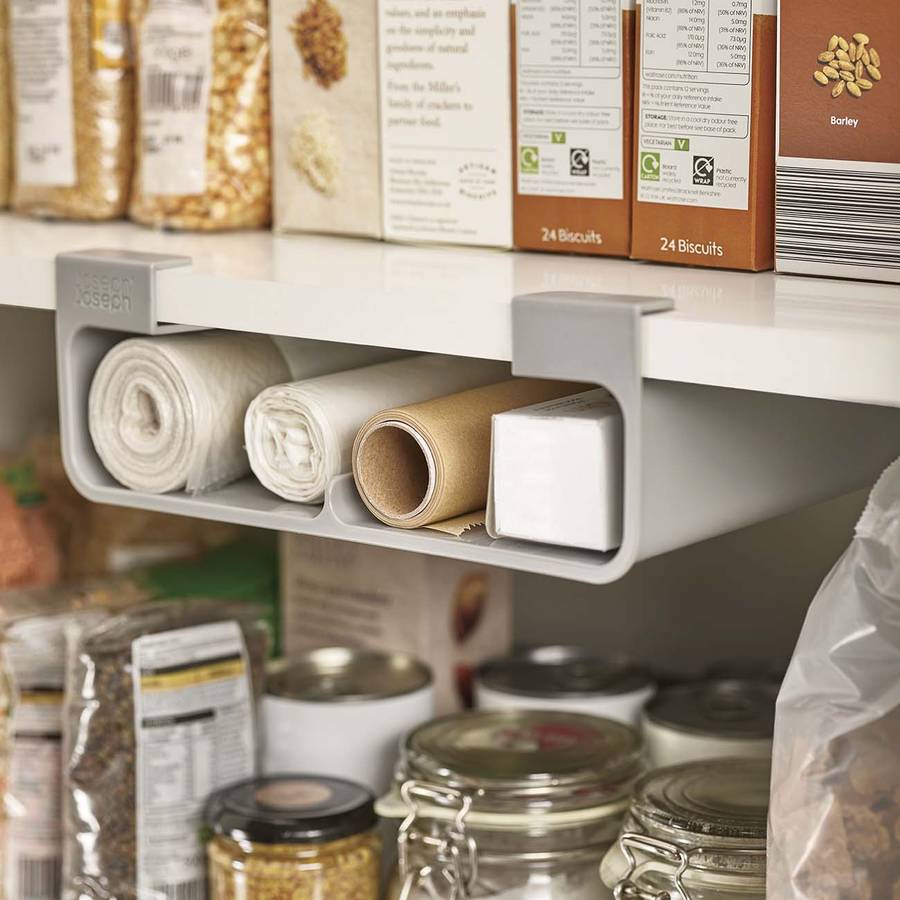 CupboardStore™ Film, Foil and Bag Organiser
Just when you thought you couldn't fit much more into the cupboard, our under-shelf organiser appears to maximise every inch of space. Another easy-to-install design, this one lets you store cling films, foils and rolls of bin liner neatly in the cupboard.