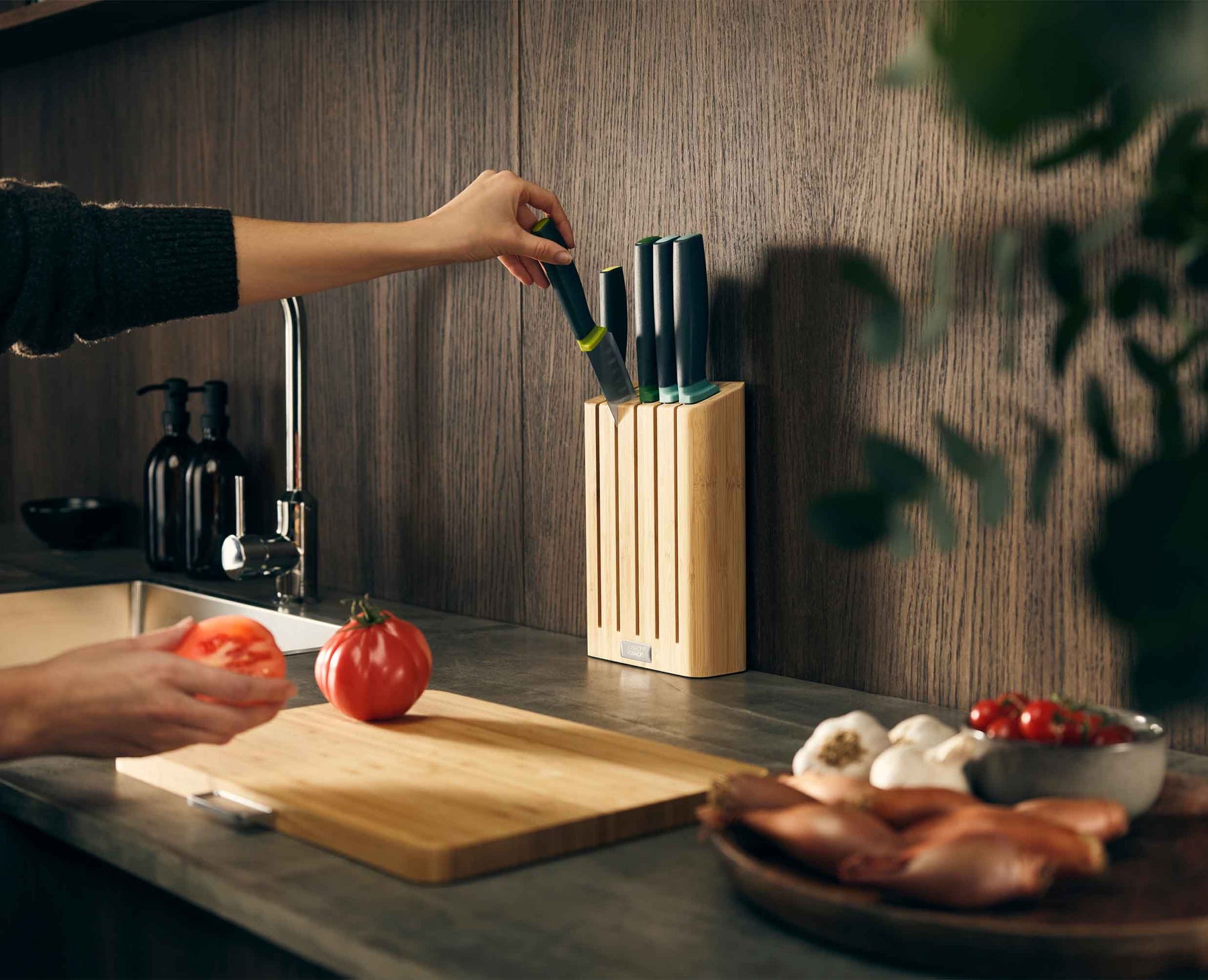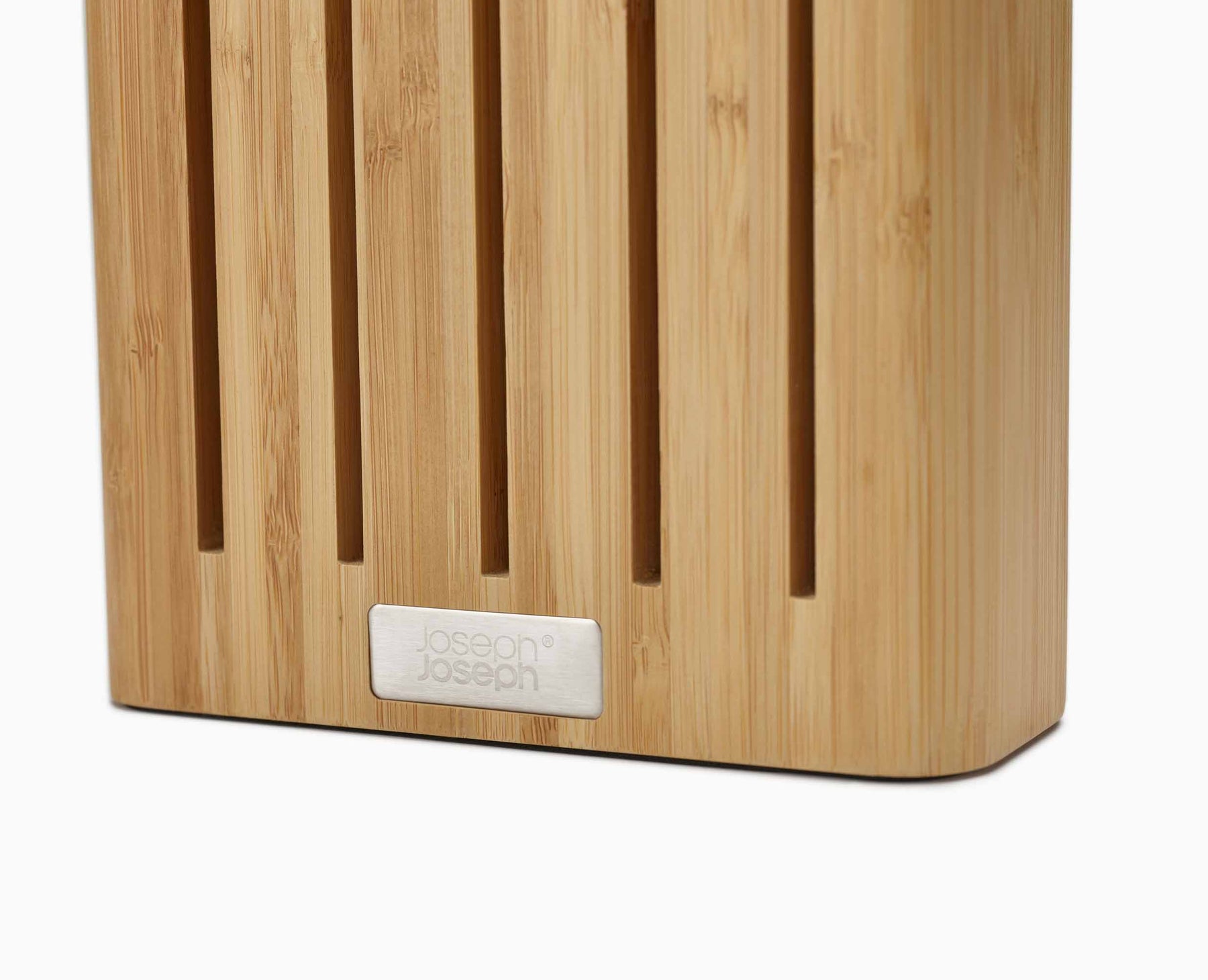 Elevate™ Knives 5-piece Set
The finer details
This set contains 5 essential kitchen knives with a slimline bamboo block to store them in that takes up less room on your worktop than conventional knife blocks.
Elevate™ knives feature weighted handles and integrated tool rests to prevent blades from touching the work surface when placed down
Blades made from Japanese stainless-steel
Slimline block saves space on your worktop
Magnetic knife slots holds knives securely in place
Set includes: 3½" paring knife, 5" santoku knife, 6" chef's knife, 8" carving knife and 8" bread knife
This is an Age Restricted Item which you must be aged 18 or over to purchase. We use AgeChecked to conduct age verification during the order process using information you have given us. Please see our Privacy Policy for more information.
Details

The finer details

This set contains 5 essential kitchen knives with a slimline bamboo block to store them in that takes up less room on your worktop than conventional knife blocks.

Elevate™ knives feature weighted handles and integrated tool rests to prevent blades from touching the work surface when placed down
Blades made from Japanese stainless-steel
Slimline block saves space on your worktop
Magnetic knife slots holds knives securely in place
Set includes: 3½" paring knife, 5" santoku knife, 6" chef's knife, 8" carving knife and 8" bread knife

This is an Age Restricted Item which you must be aged 18 or over to purchase. We use AgeChecked to conduct age verification during the order process using information you have given us. Please see our Privacy Policy for more information.
Specifications

Care & use:

Knives - wash & dry by hand
Block - wipe clean with damp cloth
We recommend storing unit against the wall, at the back of your worktop

Dimensions:

H6.1 x W35.5 x D14.9cm (H2½ x W14 x D6 inches)

Designed by Joseph Joseph

SKU: 10300
Shipping & Returns

We offer FREE delivery on orders of $80 or more.
For orders under $80, our delivery charge is $12.
Delivery will take 4-7 working days.
For more information about deliveries, please visit our Delivery page.

Returns
If you are not happy with your order we will happily accept returns within 30 days. For more information about returns, please visit our Returns page.

Christmas Returns
Returns will be accepted until the 30th of January 2024 for all orders placed between the 1st of November and the 24th of December 2023.